We received German Design Awards 2022 !
2021/11/16
Our product, "ring sharing ceremony" gradation ring received German Design Awards 2022 !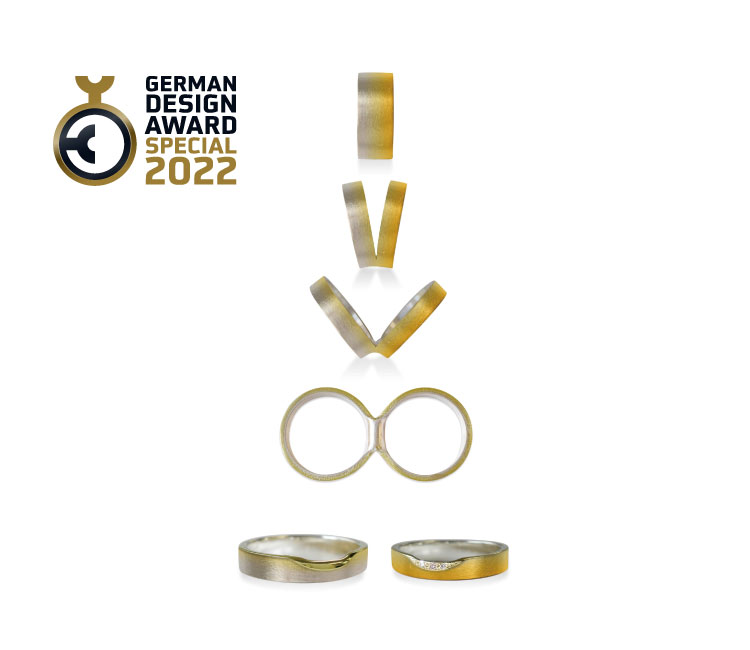 Two different color rings are created by sharing one gradated golden ring with two people.
*German Design Awards 2022:https://www.german-design-award.com/en/the-winners/gallery/detail/39771-ring-sharing-ceremony-gradation-ring.html
The German Design awards honor the best design achievements at an international level,
drawing unique public attention to design and brand expertise.
Organized by the German Design Council – the German center of competence for design, branding and innovation
– and judged by an international jury of experts, this competition enjoys the highest reputation.