2021/07/30
Mokumeganeya is featured as one of the representative Tokyo brands, based on the concept of "old meets new".
We are making innovative marriage ring with Japan's own traditional metalsmithing technique.
https://en.edotokyokirari.jp/project/fashion/mokumeganeya/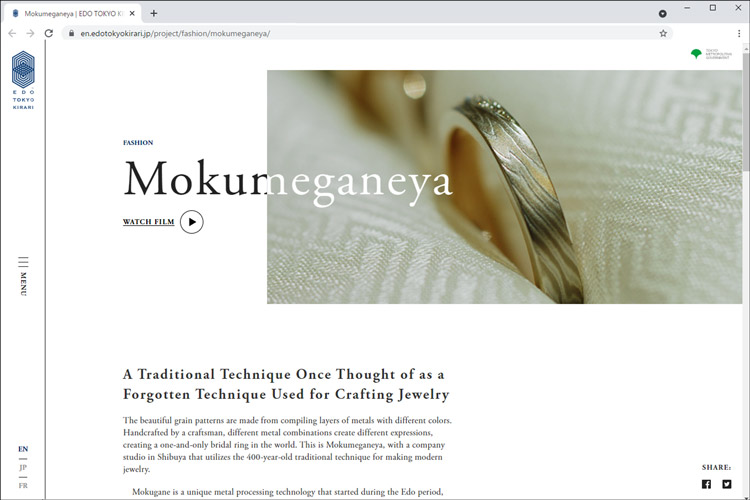 "Edo Tokyo Kirari Project"  https://en.edotokyokirari.jp/
Tokyo Metropolitan Government have chosen 22 projects representing attractive initiatives that combine tradition and innovation that will serve to promote the establishment of a Tokyo brand.
They have selected enterprises that not only possess evident quality and beautiful design, but that also represent a wellspring of new, inspired approaches to fulfilling contemporary lifestyle needs.