SAKURA DIAMOND
This beautiful Sakura diamond is cut by high skilled diamond cutter in Antwerp, Belgium.
There are 87 facets to create a Sakura into the diamond, which general brilliant cut cannot express.
The Sakura emerge among fine brilliance of the diamond.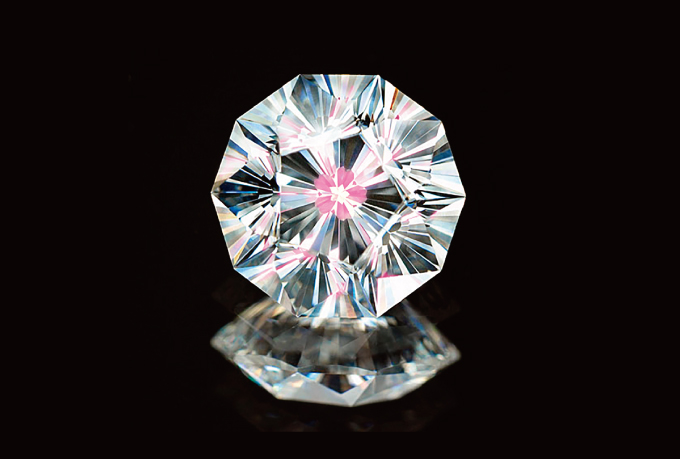 87 FACETS
Creating Sakura diamond requires high skilled technique, and it takes a lot of time and effort.
Sakura diamond has 87 facets. And this is 29 facets more than general round brilliant cut which has 58 facets.