What is EDO Jewelry
(Japanese Jewelry)?
In the Edo Period, The Mokume Gane technique was used for metal fittings of the swords.
Mokumeganeya creates beautiful custom-made Japanese Jewelry that reflects traditional Japanese culture.
The craftsman communes carefully with each material so that the patterns are expressed in your Edo Jewelry as you wish.
Please find the your special EDO Jewelry (Japanese Jewelry) from MOKUMEGANEYA collections.
PENDANT COLLECTIONS
EDO JEWELRY
(JAPANESE JEWELRY)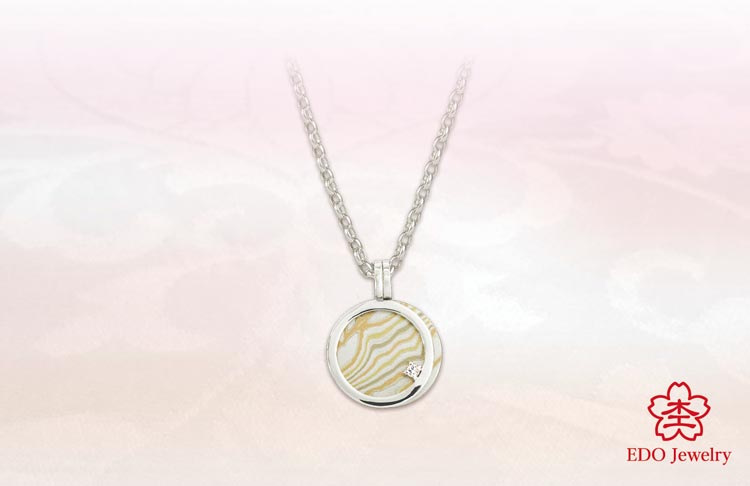 Mokume-Kasane white gold (WG) EDO jewelry pendant collection
MOKUME GANE Material: white gold (WG) ✕ pink gold (PG) ✕ yellow gold (YG) ✕ silver (SV)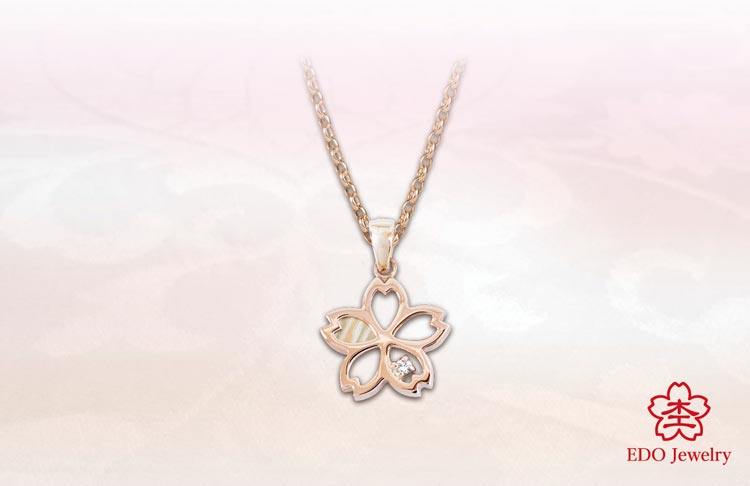 Sakura-Kasane pink gold (PG) EDO jewelry pendant collection
MOKUME GANE Material: White gold (WG) ✕ pink gold one line (PG1) ✕ silver (SV)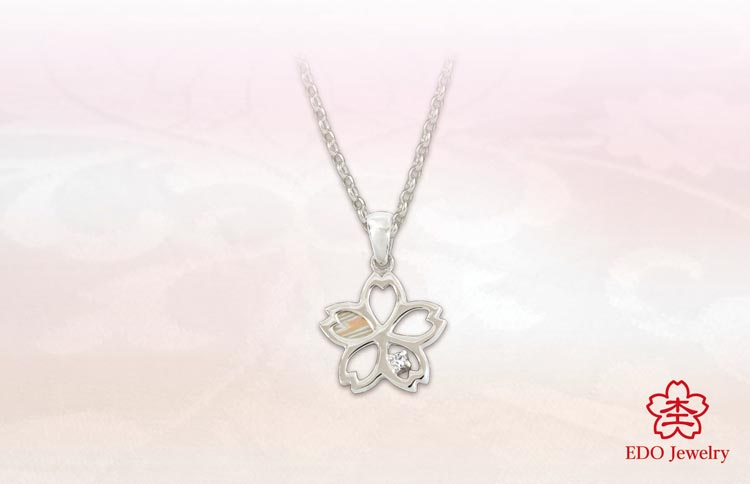 Sakura-Kasane white gold (WG) EDO jewelry pendant collection
MOKUME GANE Material: White gold (WG) ✕ pink gold one line (PG1) ✕ silver (SV)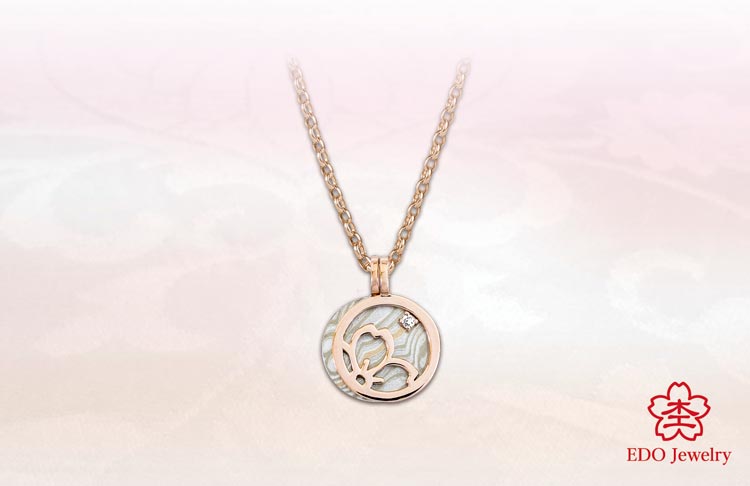 Mokume-Kasane pink gold (PG) EDO jewelry pendant collection
MOKUME GANE Material: White gold (WG) ✕ pink gold one line (PG1) ✕ silver (SV)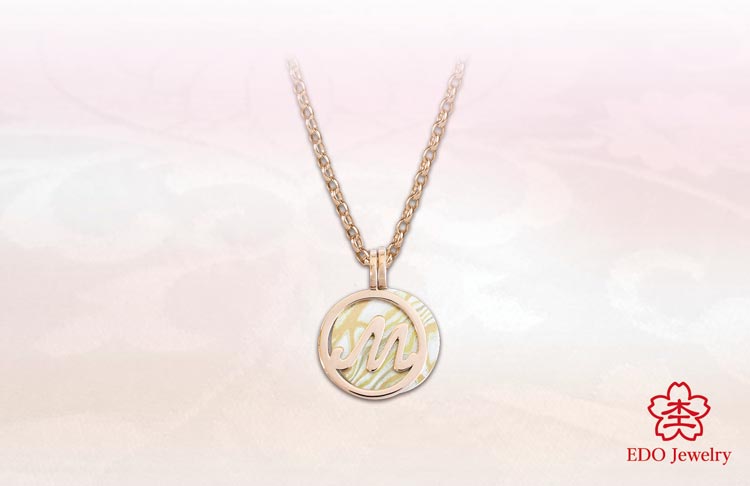 Mokume-Kasane initial pendant M pink gold (PG) EDO jewelry pendant collection
MOKUME GANE Material: white gold (WG) ✕ pink gold (PG) ✕ yellow gold (YG) ✕ silver (SV)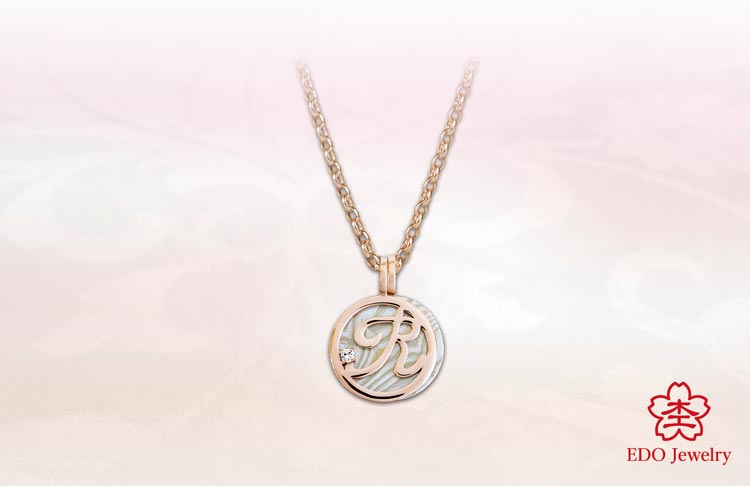 Mokume-Kasane initial pendant R pink gold (PG) EDO jewelry pendant collection
MOKUME GANE Material: White gold (WG) ✕ pink gold one line (PG1) ✕ silver (SV)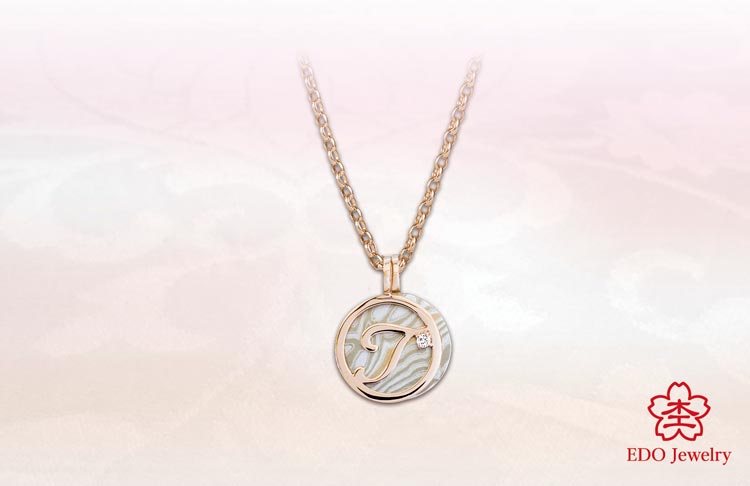 Mokume-Kasane initial pendant T pink gold (PG) EDO jewelry pendant collection
MOKUME GANE Material: White gold (WG) ✕ pink gold one line (PG1) ✕ silver (SV)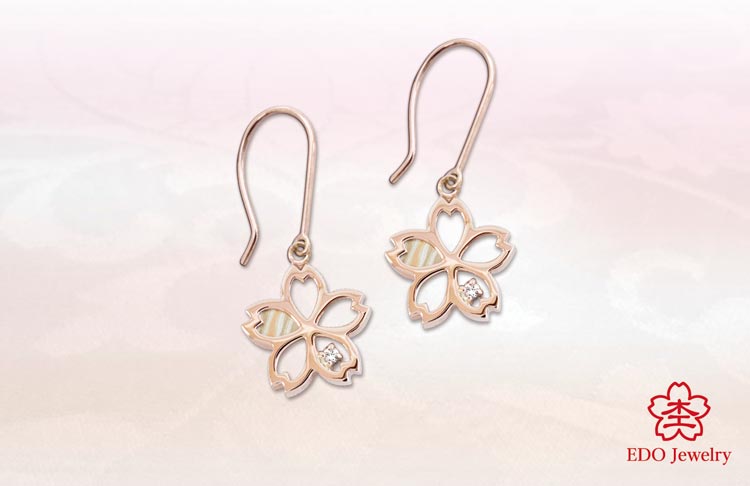 Sakura-Earrings pink gold (PG) EDO jewelry Earring collection
MOKUME GANE Material: White gold (WG) ✕ pink gold one line (PG1) ✕ silver (SV)
MELEE DIAMONDS COLLECTIONS
EDO JEWELRY
(JAPANESE JEWELRY)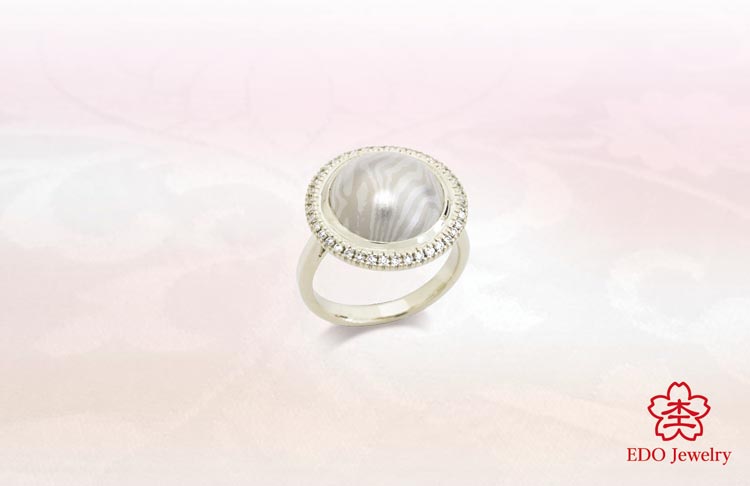 EDO jewelry melee diamonds Ring EDO jewelry collection
MOKUME GANE Material: Platinum (Pt) ✕ white gold (WG)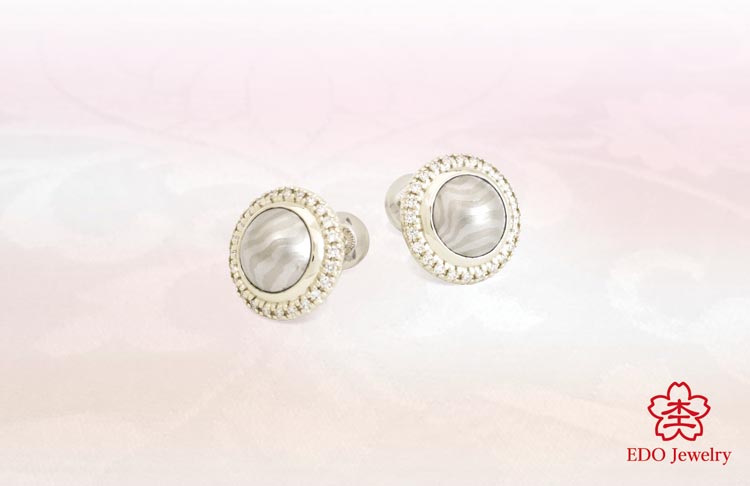 EDO jewelry melee diamond Studs EDO jewelry collection
MOKUME GANE Material: Platinum (Pt) ✕ white gold (WG)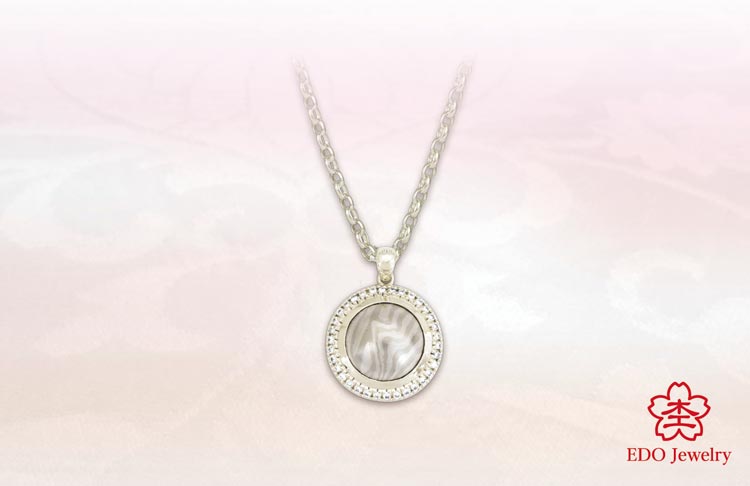 EDO jewelry melee diamond Pendant EDO jewelry collection
MOKUME GANE Material: Platinum (Pt) ✕ white gold (WG)

MILGRAIN COLLECTIONS
EDO JEWELRY
(JAPANESE JEWELRY)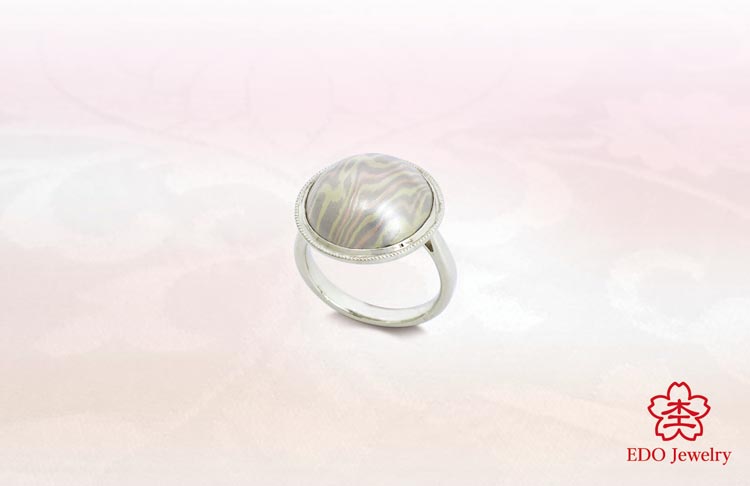 EDO jewelry collection Milgrain Ring EDO jewelry collection
MOKUME GANE Material: white gold (WG) ✕ green gold (GG) ✕ pink gold (PG)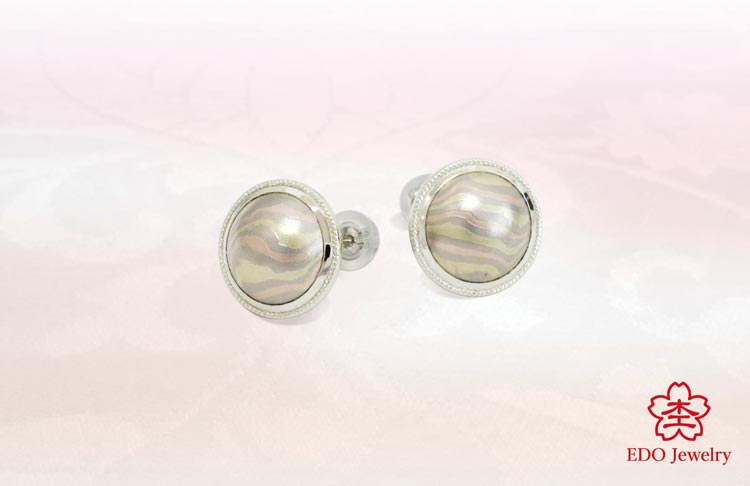 EDO jewelry Milgrain Studs EDO jewelry collection
MOKUME GANE Material: white gold (WG) ✕ green gold (GG) ✕ pink gold (PG)

EDO jewelry Milgrain Earrings EDO jewelry collection
MOKUME GANE Material: white gold (WG) ✕ green gold (GG) ✕ pink gold (PG)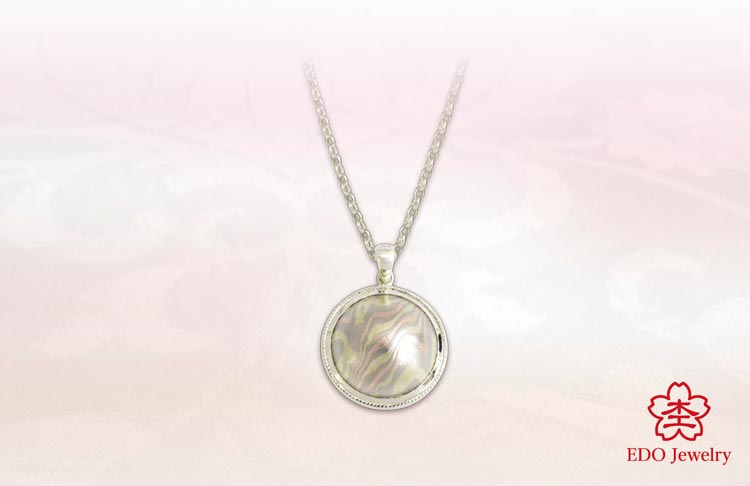 EDO jewelry Milgrain Pendant EDO jewelry collection
MOKUME GANE Material: white gold (WG) ✕ green gold (GG) ✕ pink gold (PG)