SHARING CEREMONY
"Tsunagaru-Katachi" is a concept that you and your partner proceed to share a plate of Mokume-gane into two rings.
You can choose your favorite designs and do the Sharing ceremony as well.
"Tsunagaru-Katachi"received a prize at Good Design Award in Japan. and Reddot Design Award in Germany.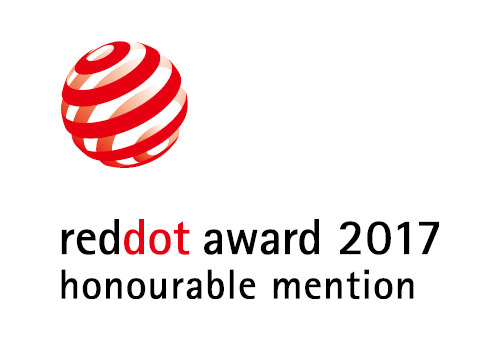 "RED DOT DESIGN AWARD" is won only as a jewelry in JAPAN.
It has 2 consecutive years.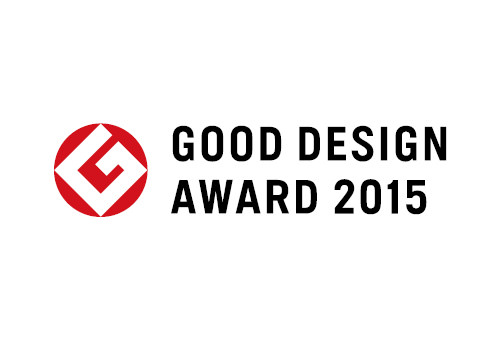 "GOOD DESIGN AWARD" is won for the first time as a wedding ring.
TSUNAGARU-KATACHI FOR A COUPLE
The ring that you can experience a special moment with your partner.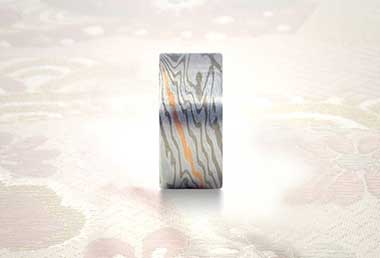 The ring that have an unique pattern of wood grain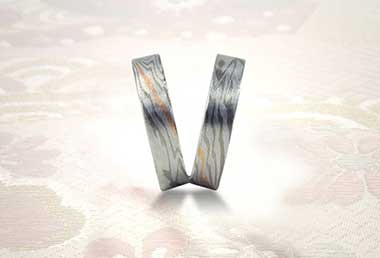 It will be into two rings.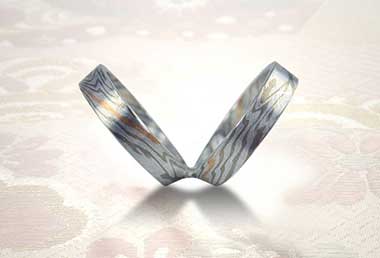 By the hands of you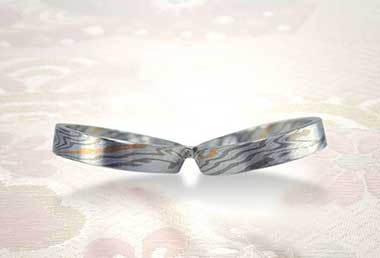 It will be shared into two rings.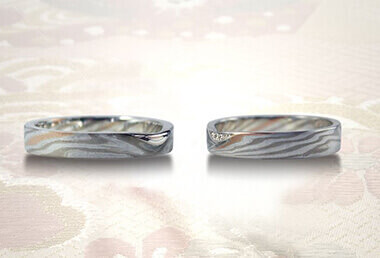 The moment will be the eternal shape.