Center Stone Size for Engagement Rings
What carat weight to choose for your engagement ring might be the most difficult decision to make.
Why don't you check how each carat weight looks on a hand with the pictures below? The ring size of the model is JP 8.0.

Because many people daily wear their engagement rings nowadays, we recommend the diamond size between 0.2ct to 0.3ct for the daily use.

*Please note that the appearance may be a little different depending on your screen environment.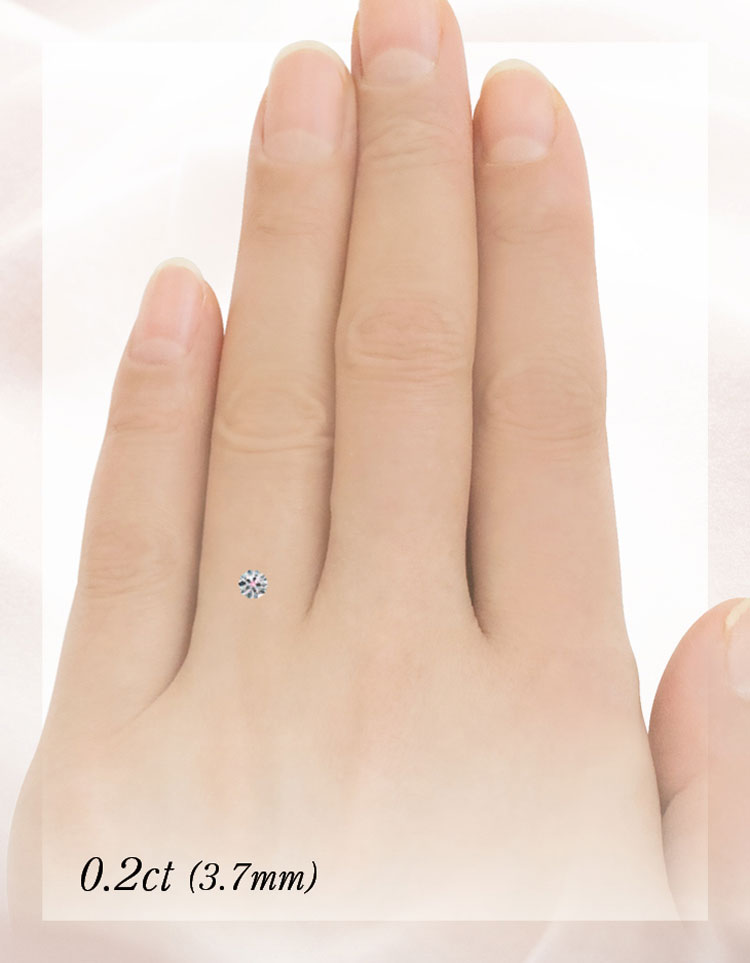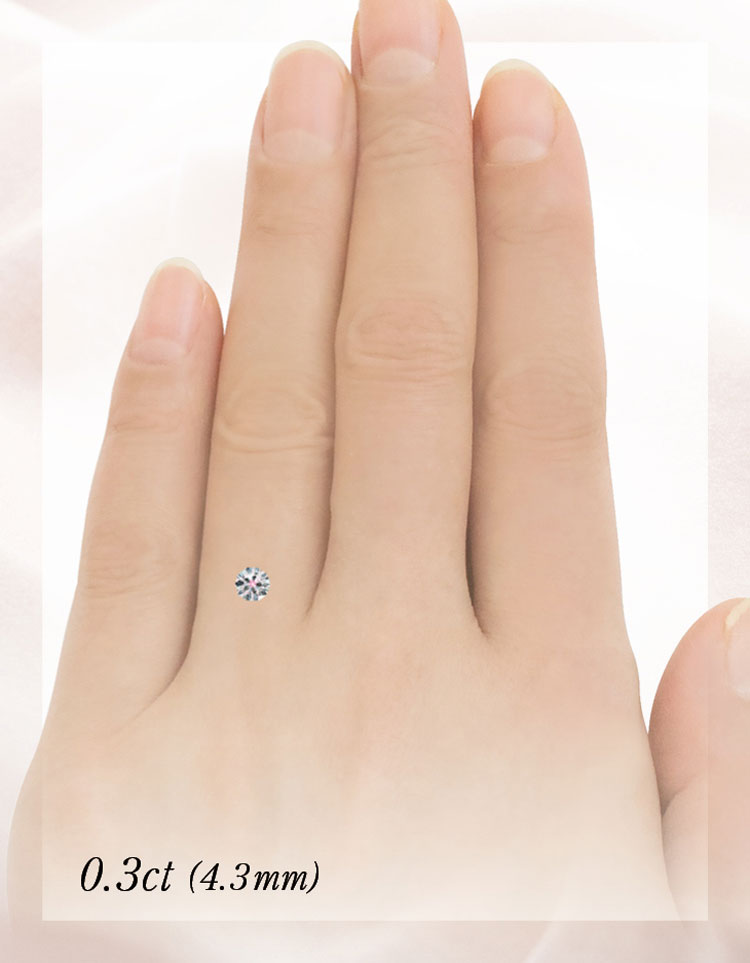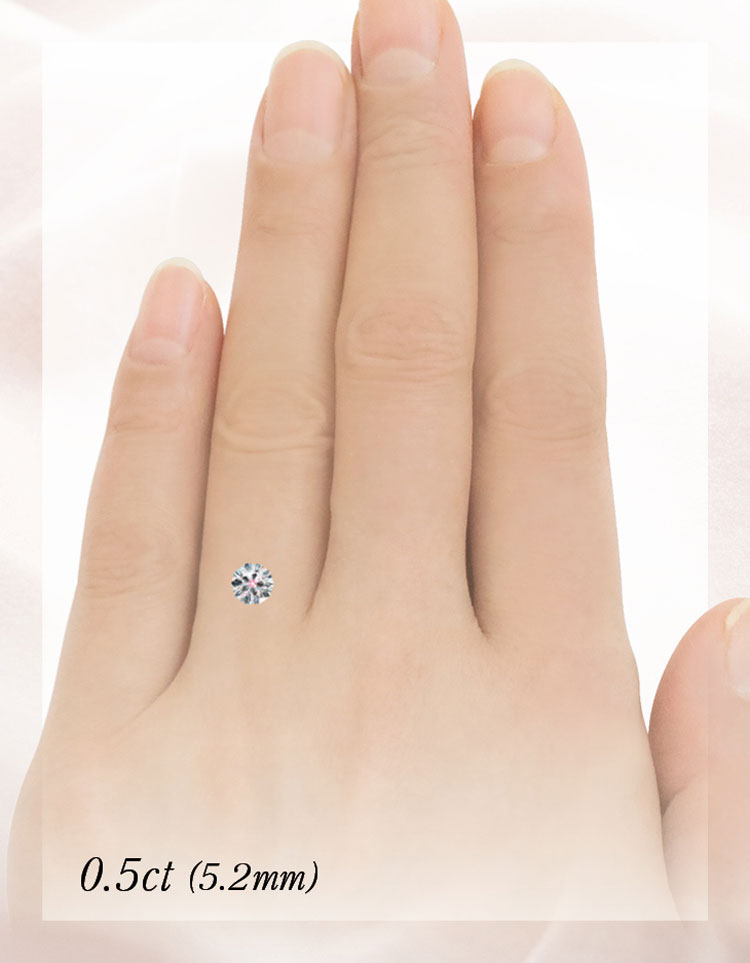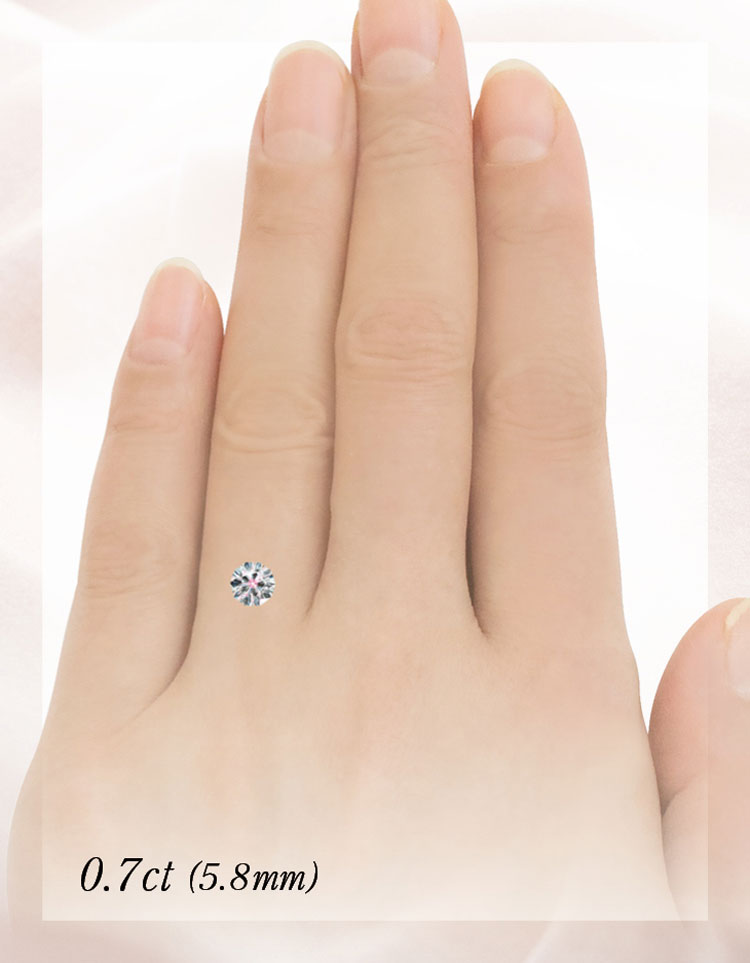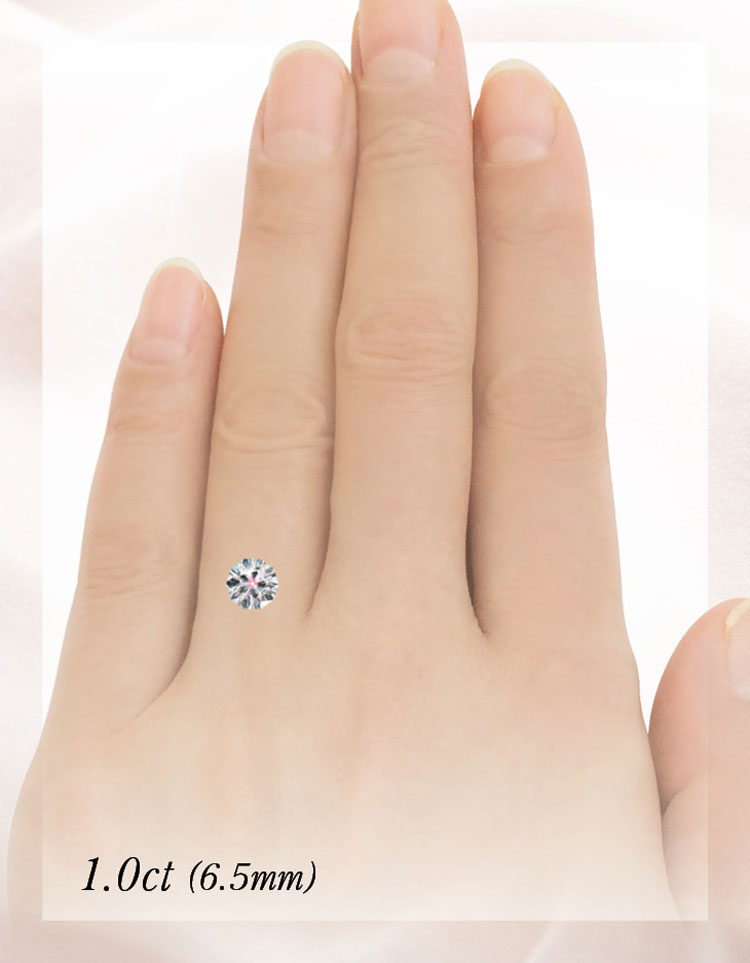 Once you find the carat weigh you would like, please ask us for the price!
FREE QUOTE»