August 8, 2022 4:43 PM
Ms. L. C.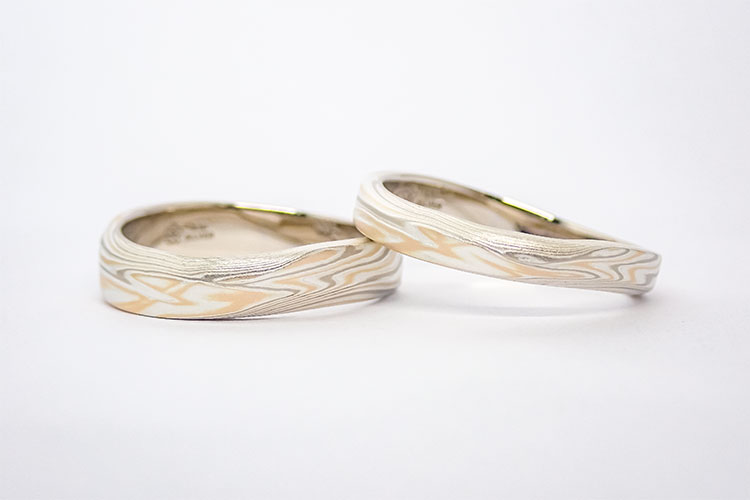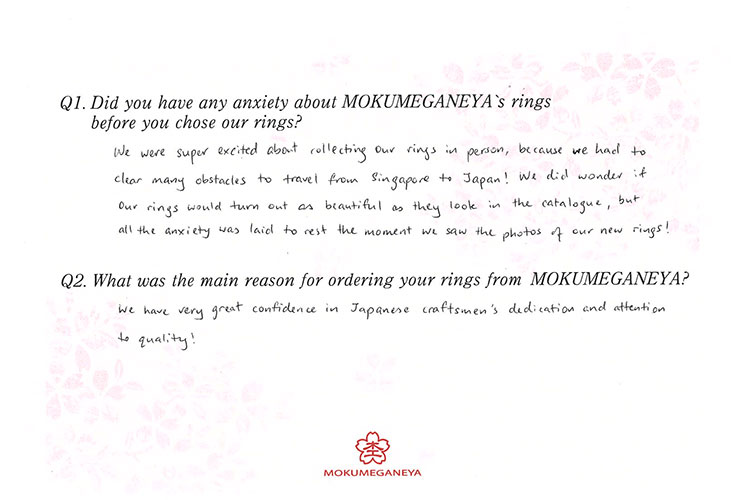 Ql. Did you have any anxiety about MOKUMEGANEYA's rings before you chose our rings?
We were super excited about collecting our rings in person, because we had to clear many obstacles to travel from Singapore to Japan! We did wonder if our rings would turn out as beautiful as they look in the catalog, but all the anxiety was laid to rest the moment we saw the photos of our new rings!
Q2. What was the main reason for ordering your rings from MOKUMEGANEYA?
We have very great confidence in Japanese craftsmen's dedication and attention to quality!
Thank you for your courteous reply.
I am glad to hear that you enjoyed your rings made by Japanese traditional technique.
May you have a very happy married life !