February 27, 2020 3:22 PM
Mr. R. T.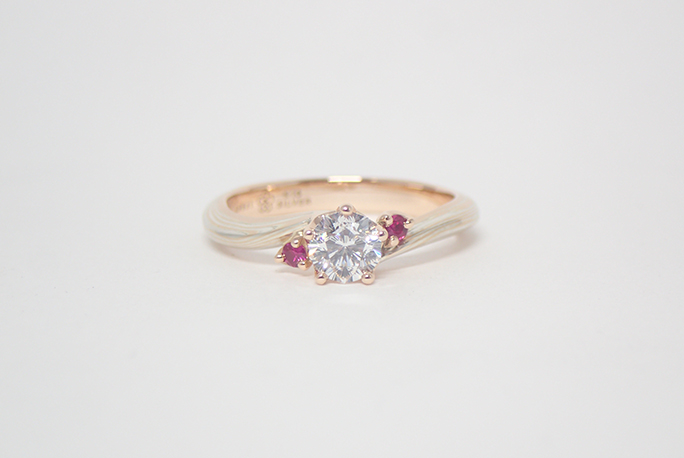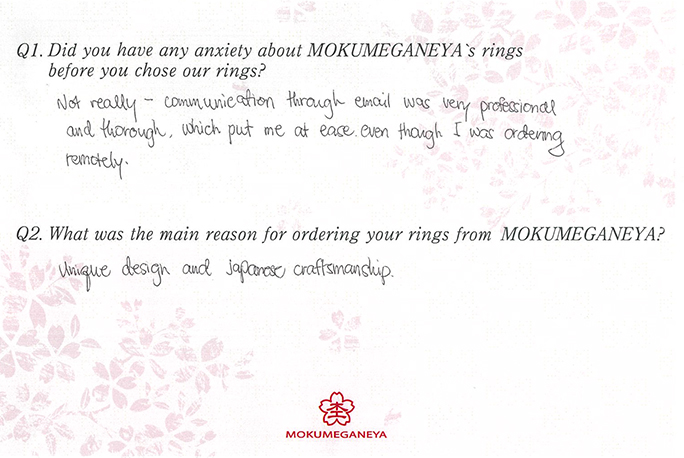 Ql. Did you have any anxiety about MOKUMEGANEYA's rings before you chose our rings?
Not really-communication through email was very professional and thorough,
which put me at ease. Even though I was ordering remotely.
Q2. What was the main reason for ordering your rings from MOKUMEGANEYA?
Unique design and Japanese craftsmanship.
I am very happy with the ring!
We had a very good experience with resizing and cleaning of the ring.
Thank you for the professional and efficient service.
Thank you for your courteous reply.
I am glad to hear that you enjoyed your rings made by Japanese traditional technique.
May you have a very happy married life !