December 3, 2019 4:34 PM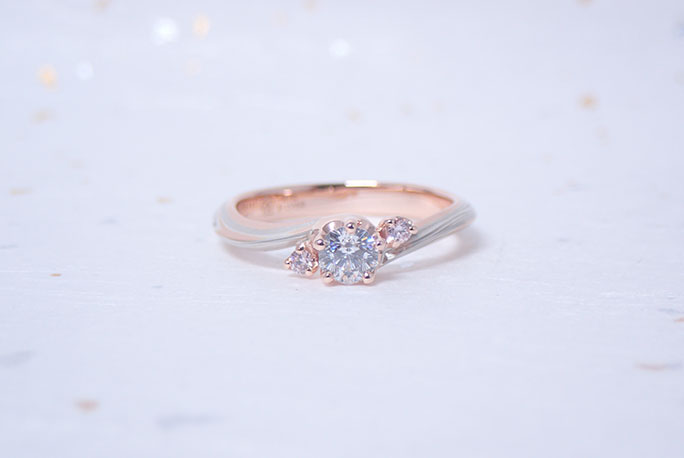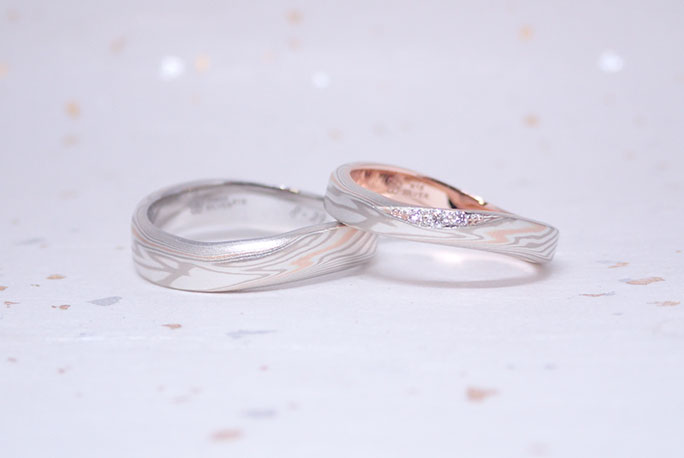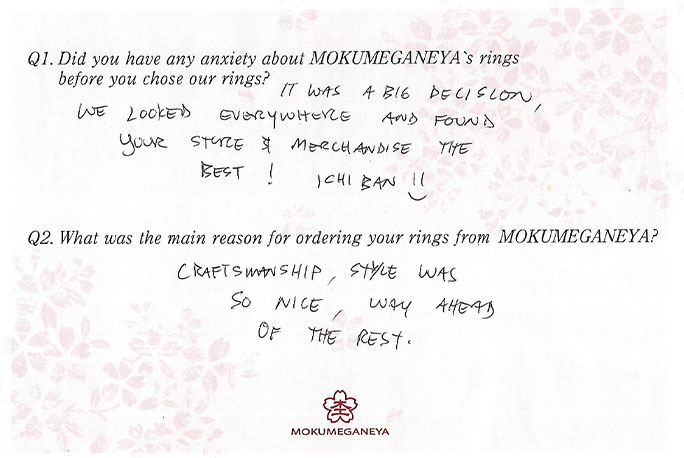 Q1. Did you have any anxiety about MOKUMEGANEYA's rings before you chose our rings?
It was a big decision. We looked everywhere and found your store & merchandise the best!
ICHIBAN :)
Q2. What was the main reason for ordering your rings from MOKUMEGANEYA?
Craftsmanship, style was so nice, way ahead of the rest.
Thank you for your courteous reply.
I am glad to hear that you enjoyed your rings made by Japanese traditional technique.
May you have a very happy married life !