Episode 1.
This rice ball mark has the meaning of peacefully and happily sharing both good things and bad things. The clients chose this mark because they loved to eat.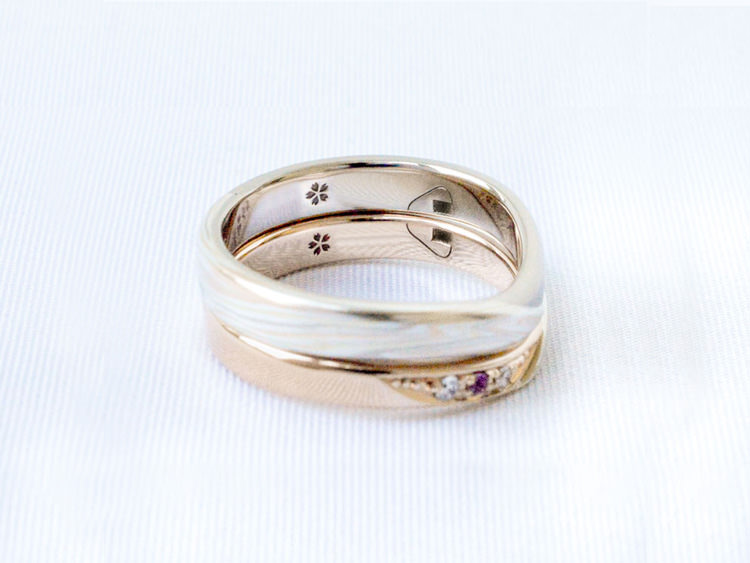 Episode 2.
The clients bounced some ideas off each other and came up with this mark. They wanted the mark which had the image of the two rings' linking. The initial letters of their names and the inside stones became good spices with the mark and made a beautiful decoration that only they can secretly enjoy.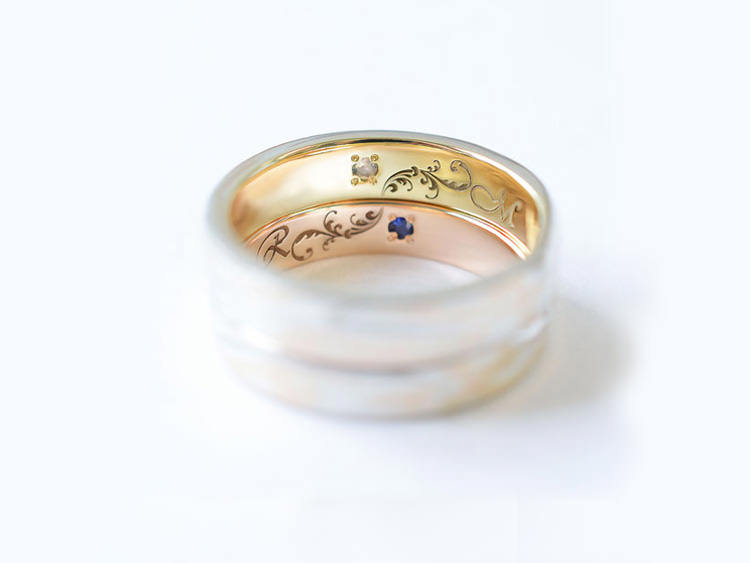 Episode 3.
The mark represents the 108 roses that the client gave his wife when he proposed her. The mark was designed as close to the actual rose he gave her as possible.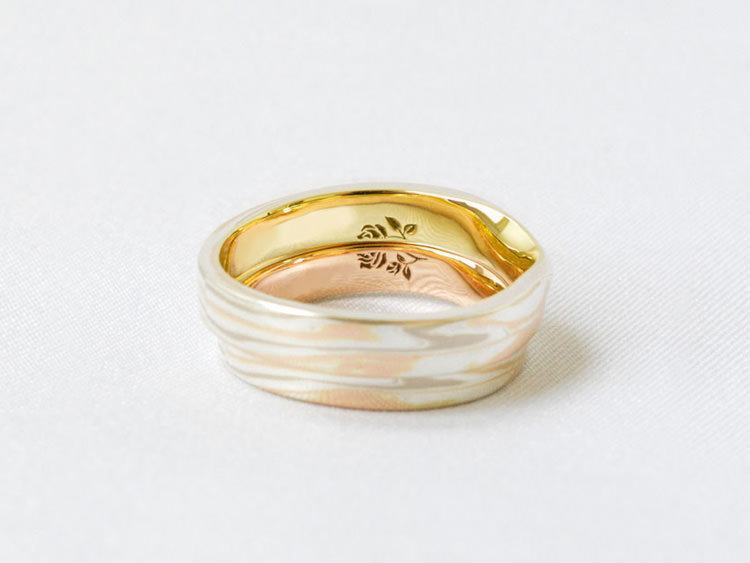 Episode 4.
The family crest of the husband was engraved into the rings. When two rings are together, the mark is completed. The design must deepen the relationship between two of the customers.


Episode 5.
Both of the customers were born in April. That is the reason they chose cherry blossom marks. It is wonderful when two marks get together, they look like heart shapes ♡.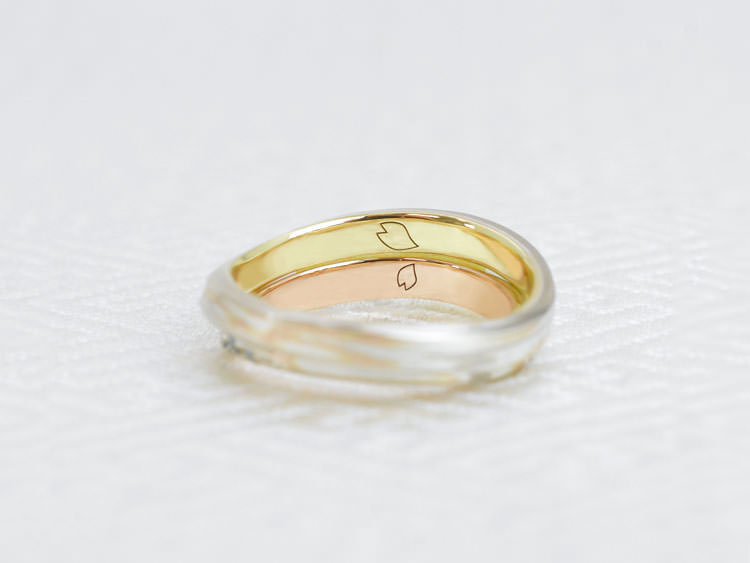 Episode 6.
Both initials of the customers' names are "R" and they feel destiny because not many people have "R" for their initials. That is why they chose this engraving for their wedding bands. Also, they made it a paired mark to feel stronger bond between them.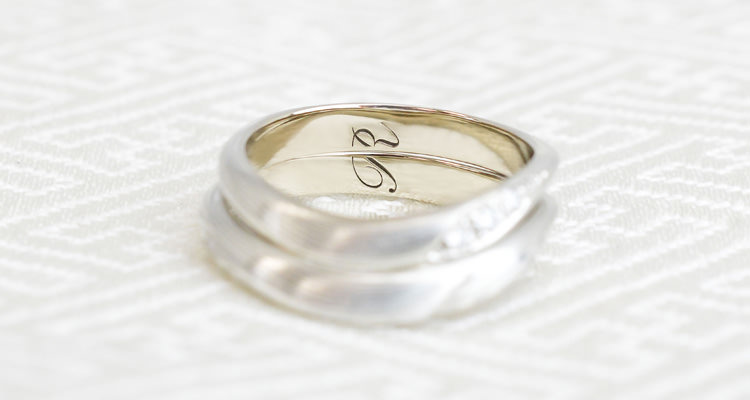 Episode 7.
The engravings start with a clover mark and the initials of the customers' names follow the mark. It is to be able to add their children's names to the rings in the future. This engraving has their wish for everlasting happiness.


Episode 8.
The customers had a friend who was a designer and the friend designed the engraving mark for their wedding bands. The completed mark has the initials of their names in a heart mark as they asked for a cute and round image.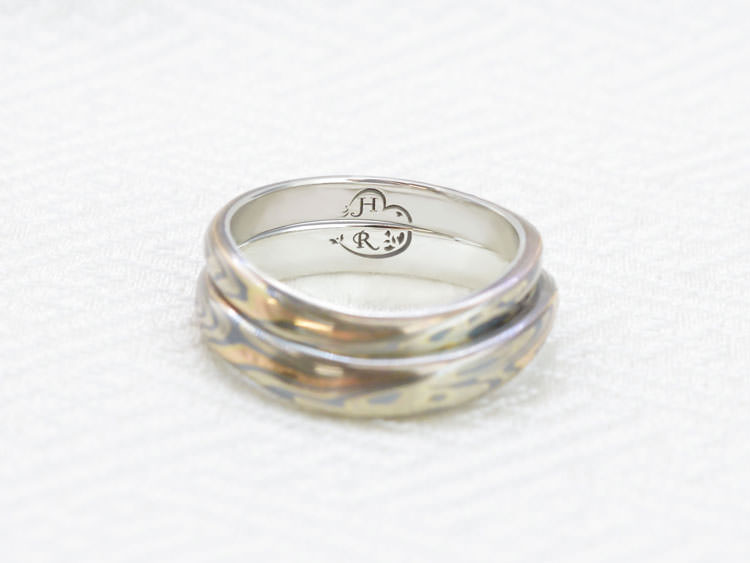 Episode 9.
The couple has the same hobby, so they expressed the image of their hobby on the mark. They focused on the letter font and so on and the engravings are stylishly completed.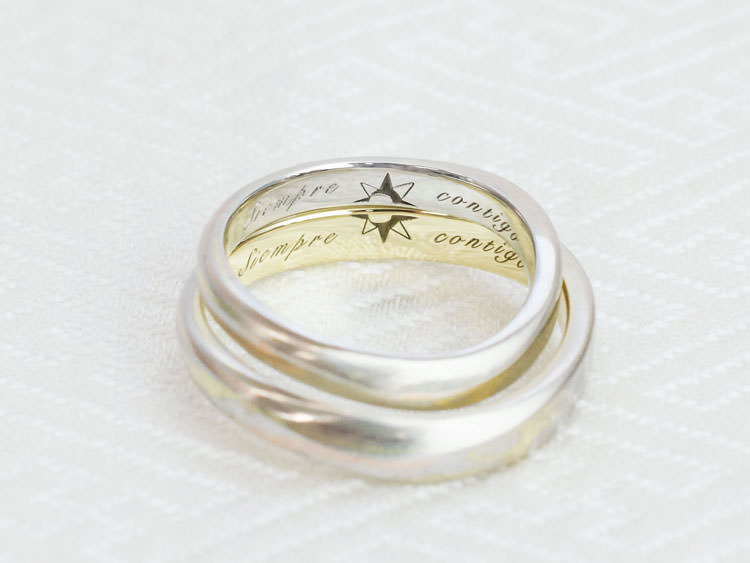 Episode 10.
T is the initial of the couple's names, and the angel's wings are images of their child. The marks are positioned as if they enfold their child. Also, the tanzanite is their child's birthstone. The meaning of this engraving is "protect our child."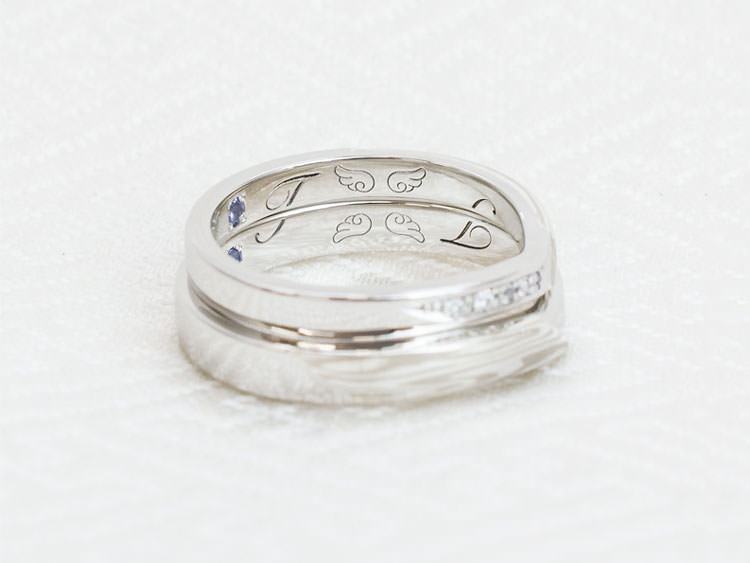 Limited Free Paired Mark Promotion
We are having a limited promotion of a free paired mark.
If you make an appointment online and then purchase our rings, you can choose one free paired mark from 8 of our most popular paired marks.
*Please note that the promotion may end without any notice.