The rings are so beautiful!
January 7, 2020 4:10 PM
Ms. E. L.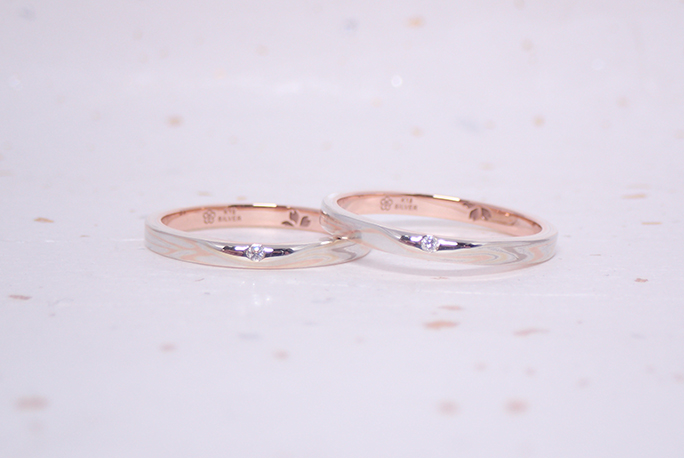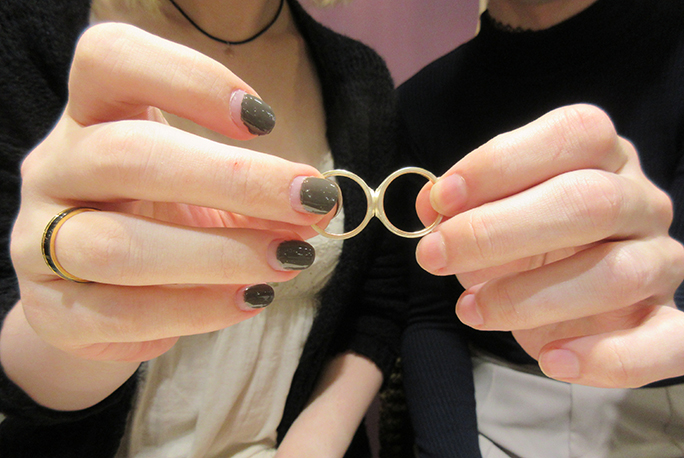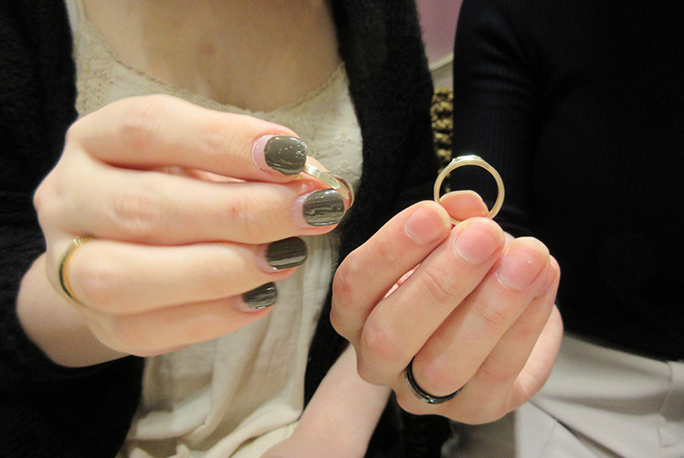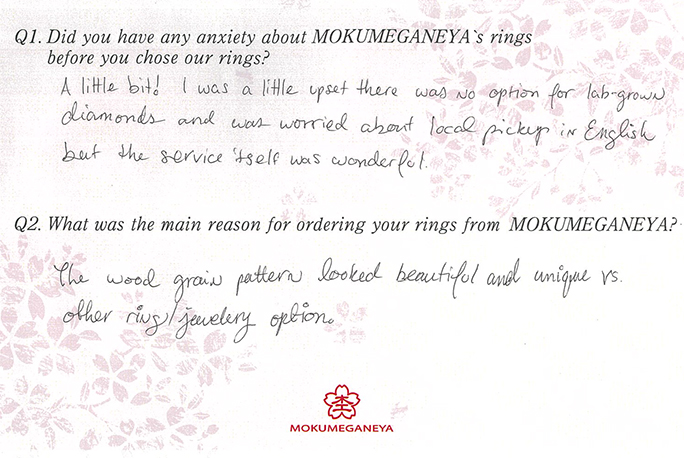 Ql. Did you have any anxiety about MOKUMEGANEYA's rings before you chose our rings?
A little bit! I was a little upset there was no option for lab-grown diamonds
and was worried about local pickup in English but the service itself was wonderful.
Q2. What was the main reason for ordering your rings from MOKUMEGANEYA?
The wood grain pattern looked beautiful and unique vs offer ring jewelry option.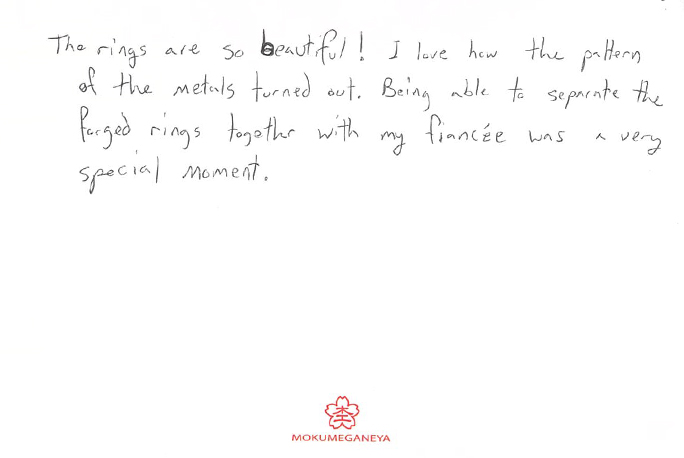 The rings are so beautiful! I love how the pattern of the metals turned out.
Being able to separate the forged rings together with my fiancée was a very special moment.
Thank you for your courteous reply.
I am glad to hear that you enjoyed your rings made by Japanese traditional technique.
May you have a very happy married life !