felt comfortable
January 7, 2020 4:28 PM
Mr. A. V.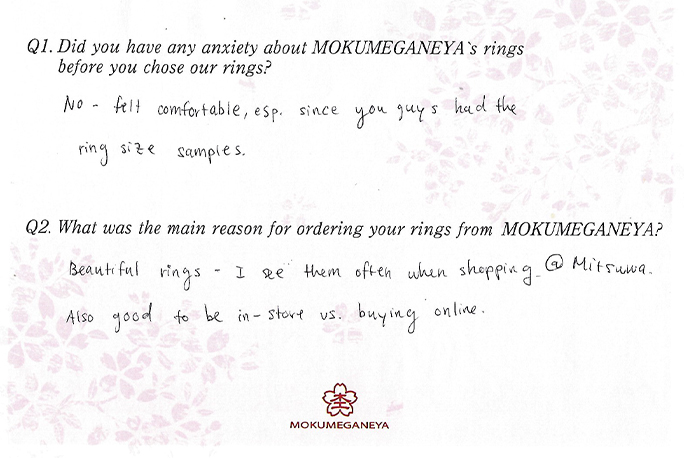 Ql. Did you have any anxiety about MOKUMEGANEYA's rings before you chose our rings?
No – felt comfortable, esp. since you guys had the ring size samples.
Q2. What was the main reason for ordering your rings from MOKUMEGANEYA?
Beautiful rings – I see them often when shopping @ Mitsuwa.
Also good to be in-store us buying online.
Thank you for your courteous reply.
I am glad to hear that you enjoyed your rings made by Japanese traditional technique.
May you have a very happy married life !