They looked so beautiful and different.
November 13, 2019 11:05 AM
Mr. C. J.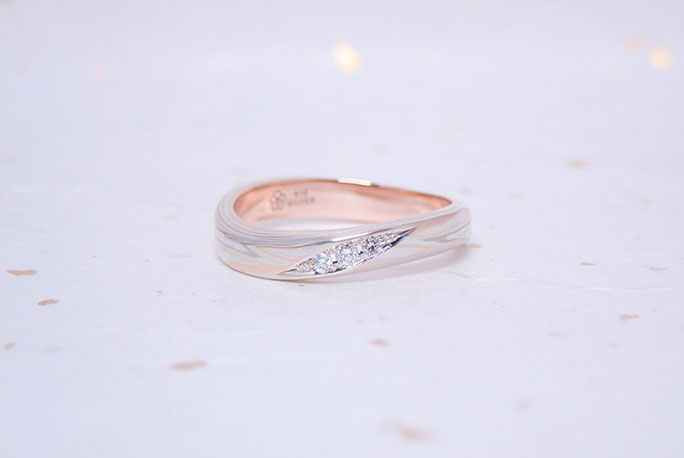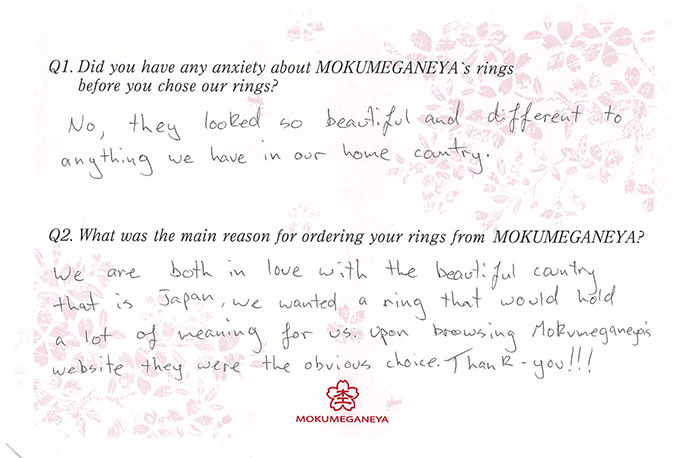 Q1. Did you have any anxiety about MOKUMEGANEYA's rings before you chose our rings?
No, they looked so beautiful and different to anything we have in our home country.
Q2. What was the main reason for ordering your rings from MOKUMEGANEYA?
We are both in love with the beautiful country that is Japan, we wanted a ring that would hold a lot of meaning for us.
Upon browsing Mokumeganeya's website they were the obvious choice. Thank you!!!
Thank you for your courteous reply.
I am glad to hear that you enjoyed your rings made by Japanese traditional technique.
May you have a very happy married life !