July 31, 2019 4:18 PM
Mr. B.S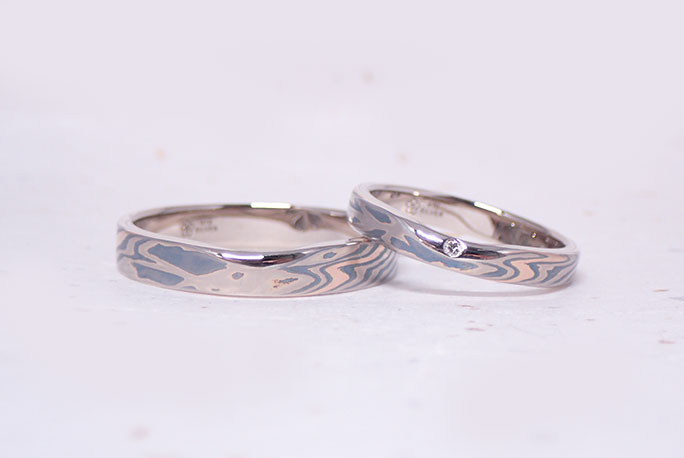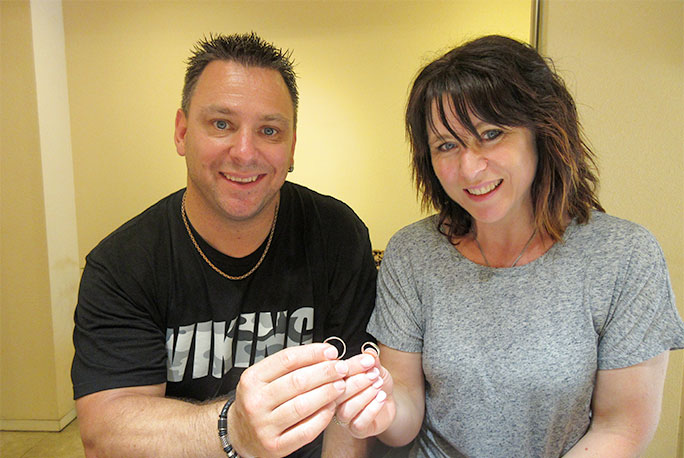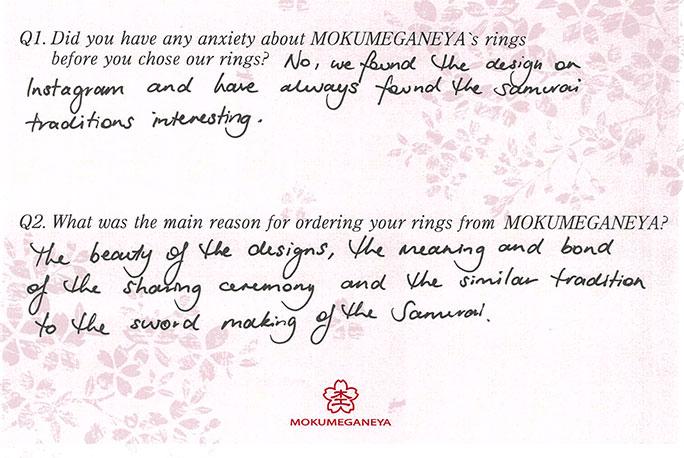 Ql. Did you have any anxiety about MOKUMEGANEYA's rings before you chose our rings?
No, we found the design on Instagram and have always found the Samurai traditions interesting.
Q2. What was the main reason for ordering your rings from MOKUMEGANEYA?
The beauty of the designs, the meaning and bond of the sharing ceremony and the similar tradition to the sword making of the Samurai.
Thank you for your courteous reply.
I am glad to hear that you enjoyed your rings made by Japanese traditional technique.
May you have a very happy married life !