April 26, 2019 11:24 AM
Mr. J.P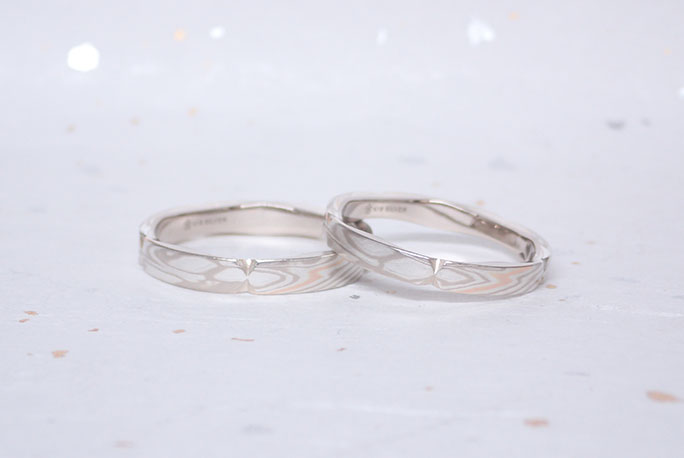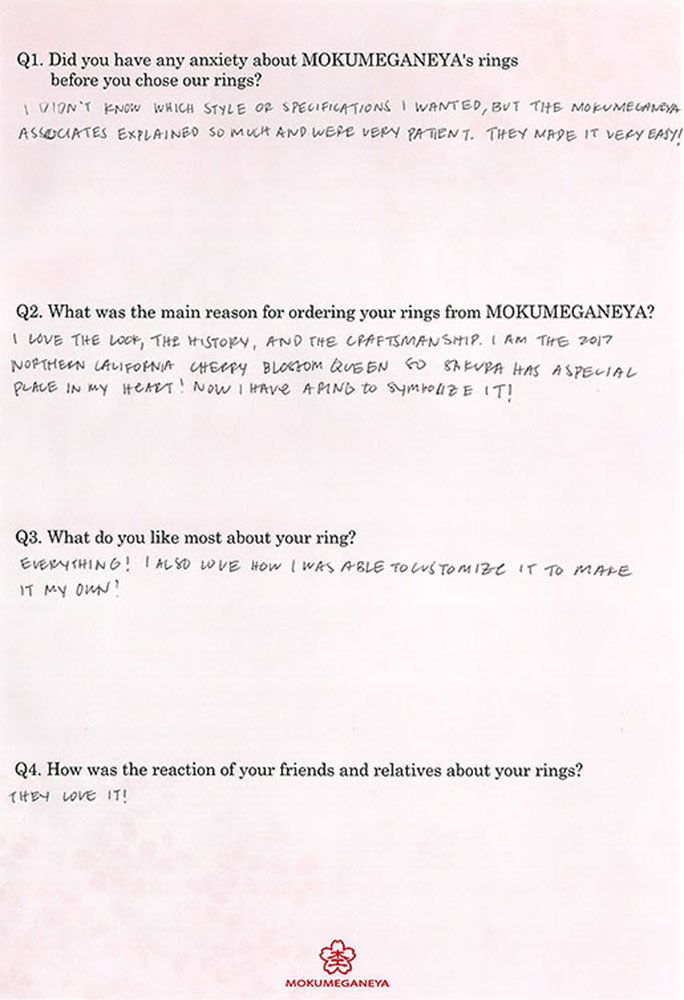 Q1. Did you have any anxiety about MOKUMEGANEYA's rings before you chose our rings?
Some anxiety as I was not in Japan to see some sample rings or try out sizes. Wedid contact Daisuke-san via email and they were very helpful with the many questions that we had.
Q2.What was the main reason for ordering your rings from MOKUMEGANEYA?
The Mokume pattern is unique and there is none like it. We also liked the red ribbon symbolism in our rings.
Q3.What do you like most about your ring?
The wood grain pattern and the red string through the two rings.
Q4.How was the reaction of your friends and relatives about your rings?
They haven't seen it yet but were excited about the design offers hearing about why we bought rings abroad instead of near of home.
Thank you for your courteous reply.
I am glad to hear that you enjoyed your rings made by Japanese traditional technique.
May you have a very happy married life !