February 22, 2019 2:52 PM
Mr. A. T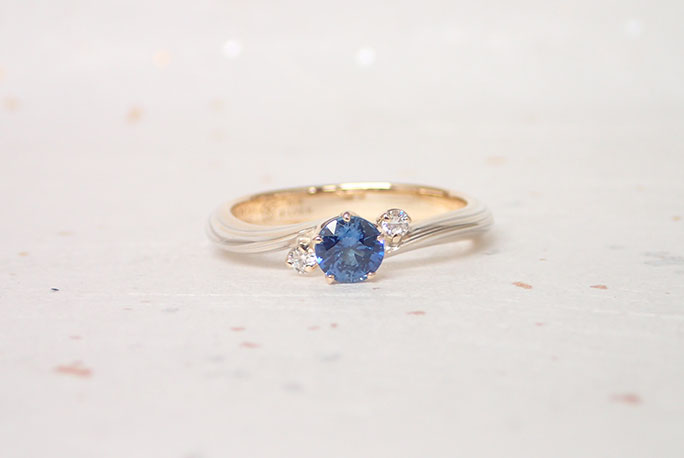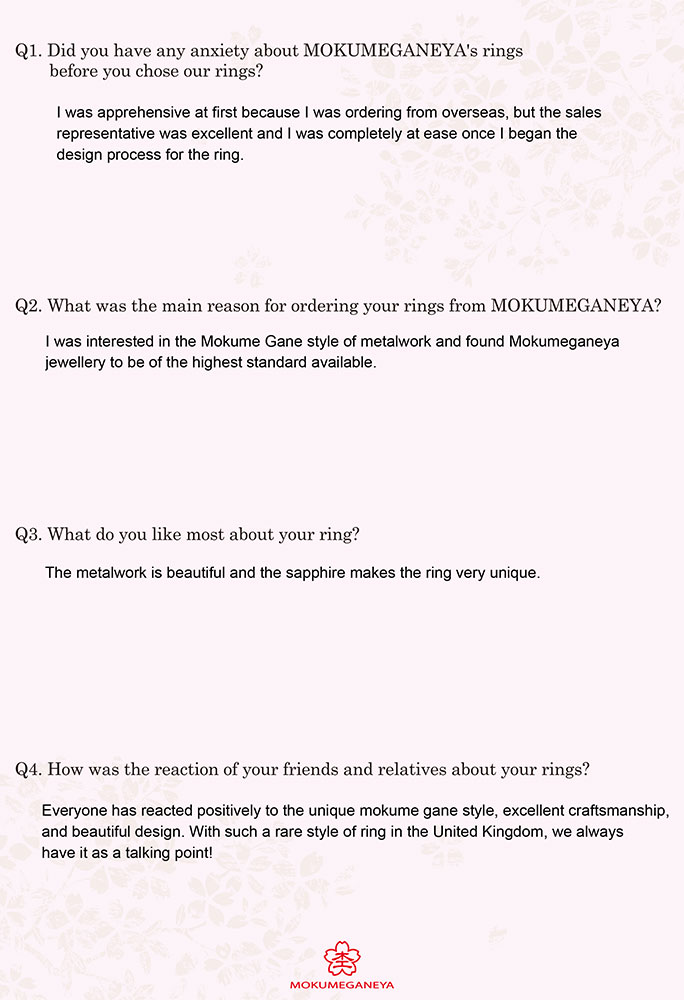 Q1.
I was apprehensive at first because I was ordering from overseas, but the sales representative was excellent and I was completely at ease once I began the design process for the ring.
Q2.
I was interested in the Mokume Gane style of metalwork and found Mokumeganeya jewelry to be of the highest standard available.
Q3.
The metalwork is beautiful and the sapphire makes the ring very unique.
Q4.
Everyone has reacted positively to the unique mokume gone style, excellent craftsmanship and beautiful design. With such a rare style of ring in the United Kingdom, we always have it as a talking point.
Thank you for your courteous reply.
I am glad to hear that you enjoyed your rings made by Japanese traditional technique.
May you have a very happy married life !