December 20, 2018 1:38 PM
Ms. V. B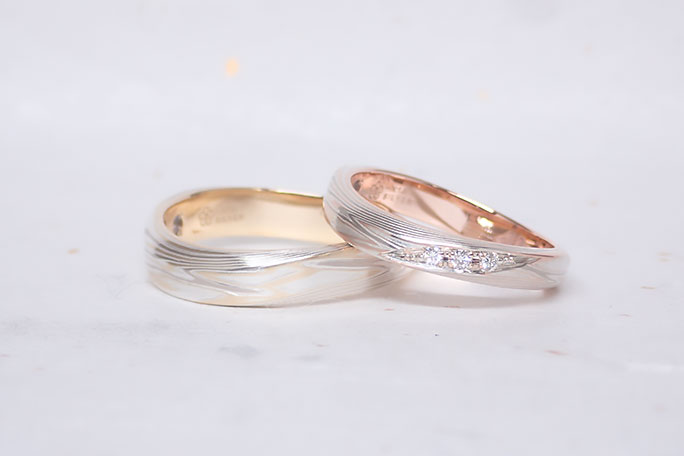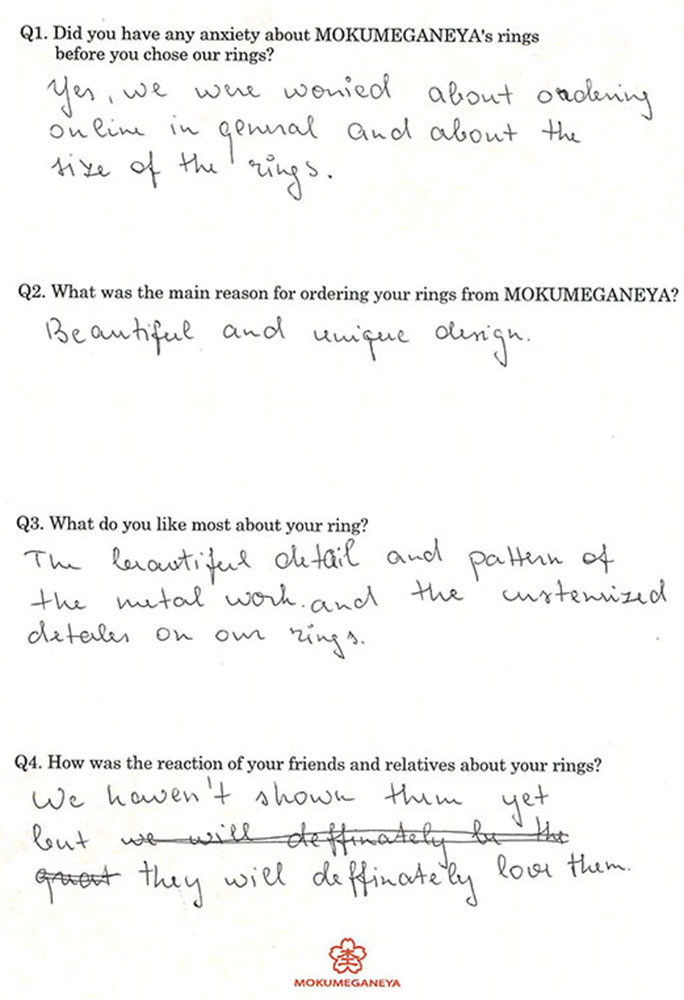 Q1.
Yes, we were worried about ordering online in general and about the size of the rings.
Q2.
Beautiful and unique design.
Q3.
The beautiful detail and pattern of the metal work and the customized details on our rings.
Q4.
We haven't shown them yet but they will definitely love them.
Thank you for your courteous reply.
I am glad to hear that you enjoyed your rings made by Japanese traditional technique.
May you have a very happy married life !