From MOKUMEGANEYA customer 0018
September 20, 2012 10:11 AM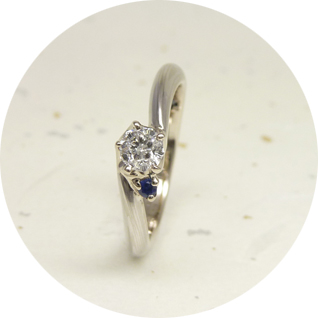 He came for a design meeting by himself
and ordered this engagement ring.
* Mokumegane : Platinum and White Gold
* Center stone : Sakura-Diamond (Cherry blossoms appear in the diamond)
* Side stone : Sapphire
* Inside stone : Blue Diamond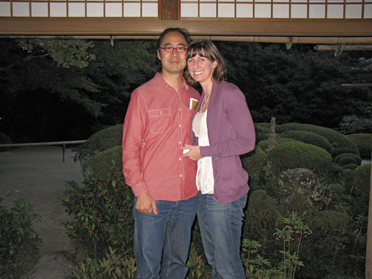 He proposed to her in Kyoto, Japan.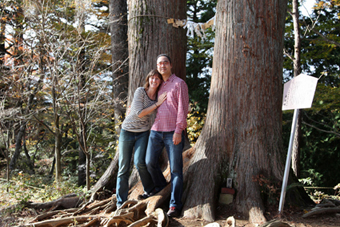 pro

He gave her the engagement ring at Mt. Mitake in Tokyo, Japan.
He took her by surprise.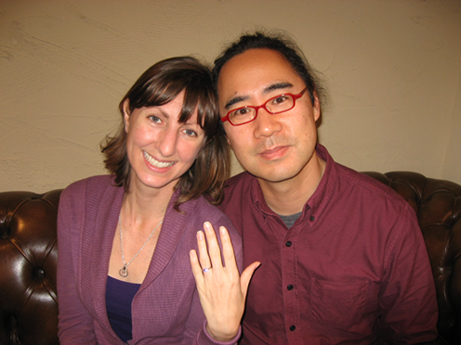 After she said "Yes", they came to MOKUMEGANEYA together!!
This is a picture of that day.
They look soooooooooooooooooooooooooooooooooooooooooo happy : )
Here are the messages from them below.
Thank you for creating this lovely symbol of marriage and love. We will treasure this ring as a reminder of our stay in Japan and of modern Japanese culture.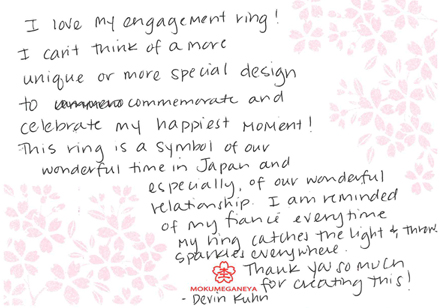 I love my engagement ring! I can't think of a more unique or more special design to commemorate and celebrate my happiest moment! This ring is a symbol of our wonderful time in Japan and especially of our wonderful relationship. I am reminded of my fiancé every time my ring catches the light & throws sparkles everywhere. Thank you so much for creating this!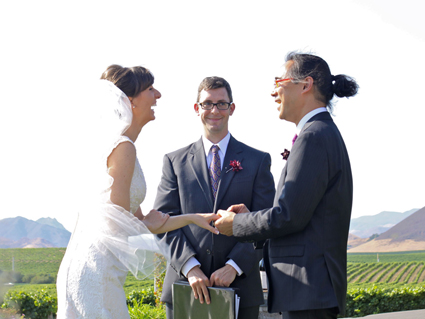 Congratulations!!
They got married at a beautiful winery in California, USA.
Cheers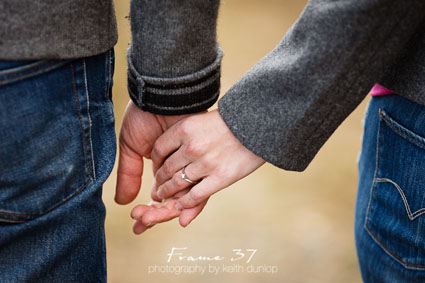 ↑                 ↑                      ↑ 
   Don Mokumegane with Sakura-Diamond engagement ring Devin

May Mr. Don Choi and Ms.Devin Kuhn have long and happy lives!