From MOKUMEGANEYA customer 0014
September 7, 2012 3:40 PM
Mr. Daniel Strawn

and

Ms. Emiko Strawn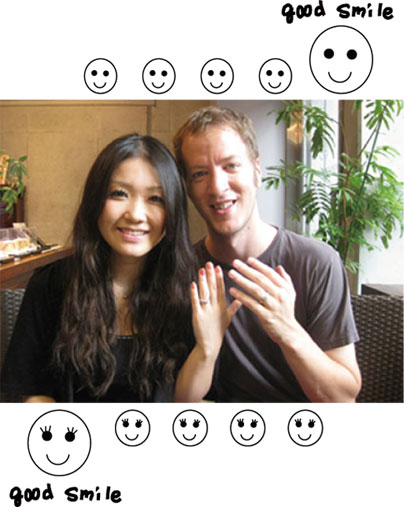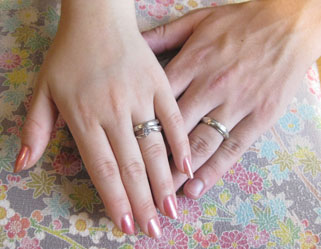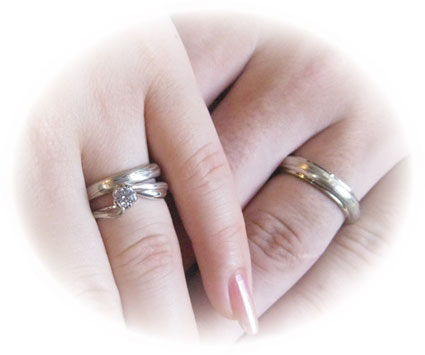 【 MOKUMEGANE Engagement Ring 】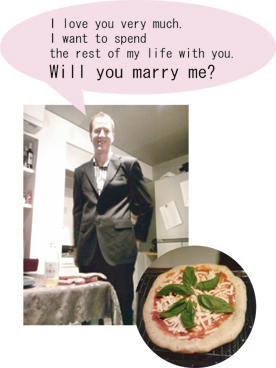 When I went back to home, he wore suits
and was cooking.
After we ate the dinner, he said
" I love you very much.
I wanted to spend the rest of my life with you.
     Will you marry me? " 
to me.
He put the Engagement ring on my finger.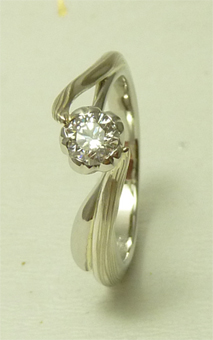 The design of the Engagement ring is cute
and the diamond is shining .
I've watched the Engagement ring
for a long long time.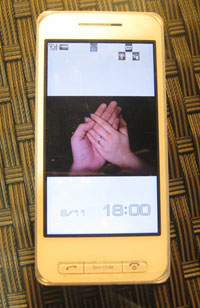 We took many pictures at that time and changed my cellular phone wallpaper as above picture.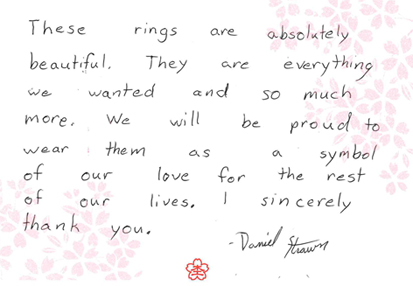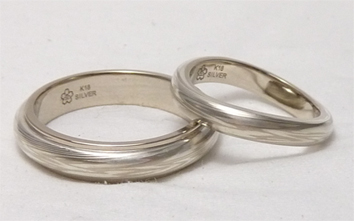 These rings are absolutely beautiful.
   They are everything we wanted
and so much more.
   We will be proud to wear them as a symbol of
our love for the rest of our lives.
I sincerely thank you.

Thank you for making our Engagement ring and Marriage rings.