August 30, 2012 1:30 PM
Mr. Michael Heath ♥ Ms. Yoko Nakabo
♥ ♡  ♥ ♡  ♥ ♡  ♥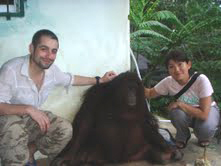 ♥ ♡  ♥ ♡  ♥ ♡  ♥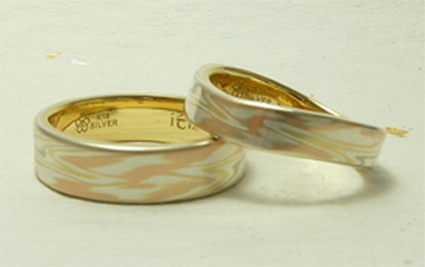 ♥ ♡  ♥ ♡  ♥ ♡  ♥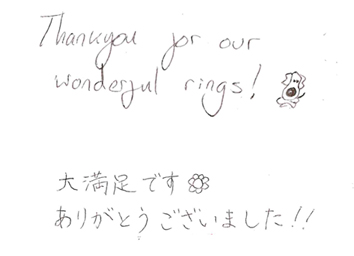 ♥ ♡  ♥ ♡  ♥ ♡  ♥

Why did you choose MOKUMEGANEYA rings?
Yoko found the MOKUME GANE rings online. We had been looking for rings in shops here in China but couldn't find any that would be unique and special for us. When we found this technique it looked very unique and special and the fact that nobody else could use the same design meant we knew the rings would be just for us
May be because I have been living abroad for a long time and my husband is from the UK, I am more and more appreciative and interested in Japanese traditional things. Therefore, I wanted to add some Japanese traditional essence to our marriage. I found this shop online and thought; that's it!
Please tell us your experience when you came to MOKUMEGANEYA.
The shop was very peaceful and pleasant and Miyuki was really professional, telling us about the history and process of the technique in great English! Both she and the environment made us feel that we could be totally confident our rings would be great quality and exactly as we hoped they would be. Also the apple tea was great!
I was bit nervous because I didn't expect that there would be someone who can speak English there and I thought I'd have to translate for Mike including some technical words, but Miyuki did a great job, so I could concentrate and enjoy choosing the rings . Also the shop was very cosy and warm.
what do you like most on your rings?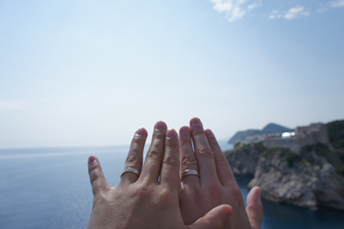 I love the uniqueness of the design, everybody has commented on how different and special these rings are. Also I really appreciate the inscription inside the ring, to know we have words and images that reflect our commitment to each other, this just adds to the meaning and gravity of the rings.
I love the surface pattern, it looks just like wood grain. When I look at this, it reminds me of our history and future.
What did you think when you received your rings?
I was truly and deeply satisfied with the rings. It is hard to describe what the ring means to me in terms of my promise to my wife, when I saw the rings they looked perfect.
Just so happy.
How was the reaction of your friends and relatives about your w3edding rings?
Different, special, unusual...
Something else you want to say?
It is said that the sword is an extension of the swordsman, this technique was originally used for Katana hilts, when I wear this ring you'd better watch out!

☺
♥ ♡  ♥ ♡  ♥ ♡  ♥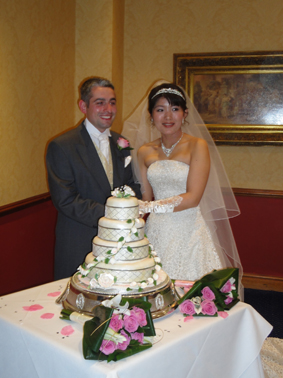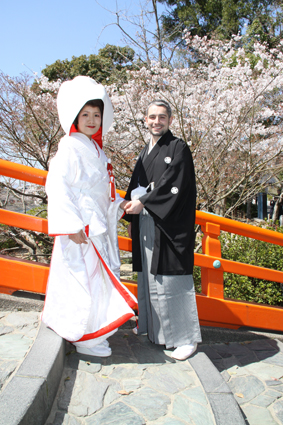 ♥ ♡  ♥ ♡  ♥ ♡  ♥