September 1, 2011 1:25 PM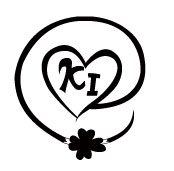 Mr. Koji Naito
&
Ms. Irene Arias Martinez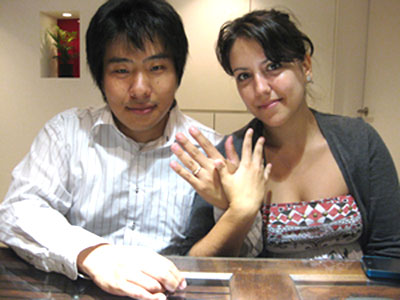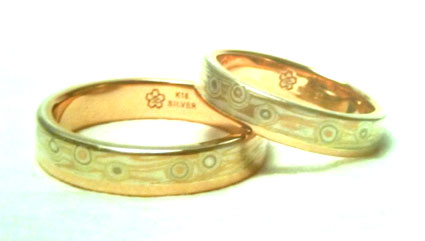 i MUCHAS GRACIAS POR TODO!
HABEIS SIDO MUY AMABLES Y ATENTOS,
AYUDANDONOS EN TODAS LAS DUDAS.
iME ENCANTA EL RESULTADO!
FUIMOS A VER MUCHAS TIENDAS DE ANILLOS,
PERO EN EL MOMENTO QUE OS VIMOS, SUPE QUE ERAIS VOSOTROS,
TAN DITERENTES DE TODOS LOS DEMAS.
i SATO ES ORIGINALIDAD!
ありがとうございました!
打合せの時に、とても優しく、わからない事をきちんと教えてくれました。
完成したリングに、とても満足しています!
色々なリングのショップを見に行きましたが、
杢目金屋のリングは、
他のリングとまったく違っていました。
個性的なところがいいな~!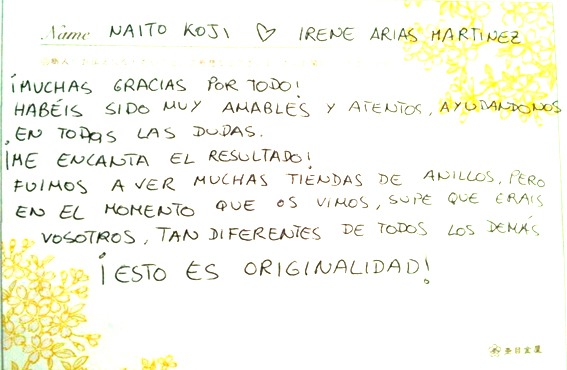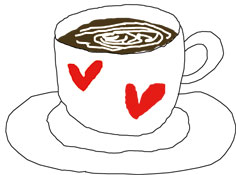 ~Our first impression to MOKUMEGANE~
『 MOKUME pattern looks like the milk put in coffee. 』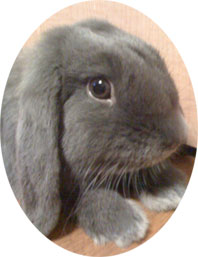 We live in with Pompon (Cute rabbit).