Memento of engagement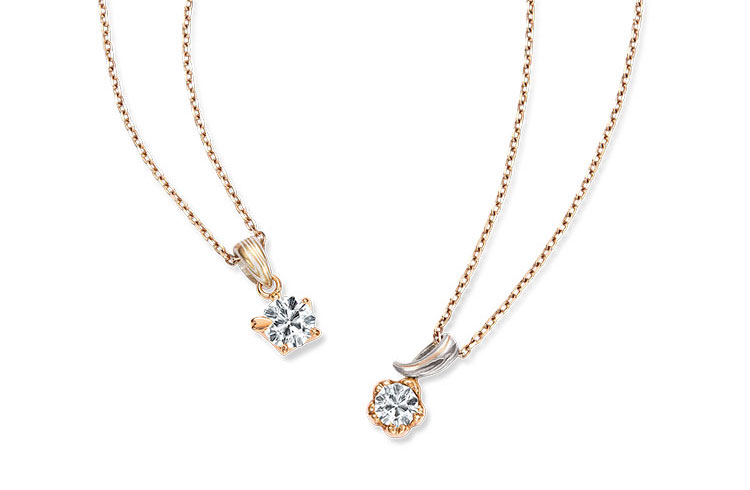 Engagement rings are well-known worldwide, but the main of the engagement rings is "Diamond" because the meaning of engagement rings is to gift a diamond.
If you do not wear rings usually…
Or want something you can wear daily…
Pendants and necklaces using diamonds is also popular.
You can wear them both formally and casually, so you can wear them next your skin every day.
You can choose a combination of the metal you use for your pendant one by one, so the pendant can be one-of-a-kind for both of you. If overall color of the pendant is close to your wedding bands, its impression of engagement memento will be stronger.
The hoop where a chain goes through is made of Mokume Gane. We can make your pendant from the same Mokume Gane plank as your wedding bands.
Hitohira engagement pendant
Sakura-Ichirin engagement pendant